Email this CRN article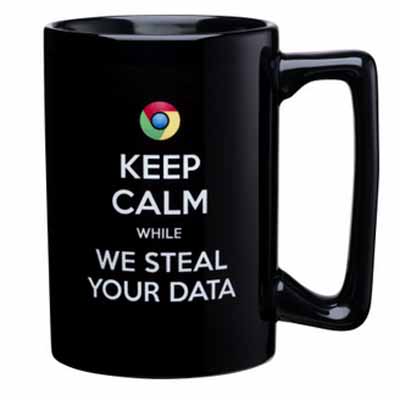 6. Microsoft Accessorizes Loathing For Google With T-Shirts, Coffee Mugs
The only company that occupies more of Microsoft's attention than Apple these days is Google. And this year, Microsoft took its obsession with the search advertising giant to a new level.
Microsoft continued to depict Google as an information hoovering behemoth that couldn't care less about its users' privacy. In TV ads, Microsoft also found ways to make fun of Chromebooks' limited functionality, even as its own Surface tablets sat gathering dust on store shelves.
In early December, Microsoft unveiled t-shirts, mugs and accessories that ridicule Google's privacy practices. One features a Google Chrome logo with the slogan "I'm watching you," while another has the Chrome logo with the message "Keep calm while we steal your data," a take on the most over-referenced slogan in Earth's history, "Keep calm and carry on."

Email this CRN article