Email this CRN article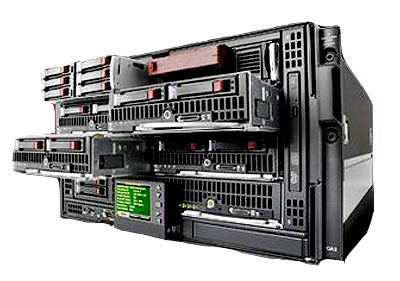 -- Aberdeen "Blade Killer" Stirling 122: Effectively 2 individual servers housed in a standard sized 1U chassis.
-- Quad-Core AMD Opteron processor: Presents a native multi-core architecture where all four cores are on one piece of silicon.
-- HP BladeSystem c3000 enclosure or "Shorty" (pictured): Rack-based, compact 10.5-inch-high design that fits up to eight blades and plugs into a standard 110- or 220-volt wall outlet.
-- SGI Altix ICE 8200: Bladed server purpose-built to handle true HPC applications and large scale-out deployments.
STORAGE
-- Celerra NS20: All-in-one connectivity -- combines NAS, iSCSI, and Fibre Channel in one convenient, flexible storage solution.
-- FalconStor CDP Virtual Appliance for VMware Virtual Infrastructure: Features include application aware snapshots, database agent, serverless backup

acceleration, and remote replication.
-- Vembu StoreGrid - Service Provider Edition: cross-platform solution for Windows, Linux, FreeBSDMac OSX
Email this CRN article