Email this CRN article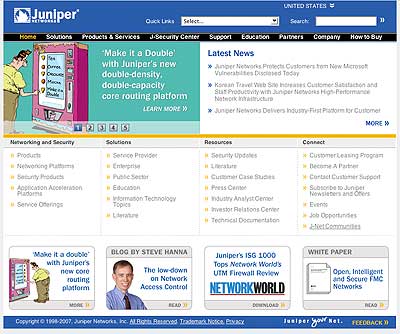 Juniper is forever nipping at Cisco's heels. And lately those nips are turning into big bites. Look for an even bigger one early in the year. Word is Juniper about to finally answer partner prayers and come out with its own switch line. No matter what happens, Cisco is feeling the heat from Juniper.
How about the networking giant's decision to come clean and open its IOS network operating system just one day after Juniper threw down the gauntlet by announcing its plans to open its JUNOS operating system to third party developers. Throw in changes made by Juniper's Worldwide Channel Chief Frank Vitagliano, a channel legend for working wonders at his old company, IBM, and you have the makings of a Juniper Renaissance in 2008.
Email this CRN article