Email this CRN article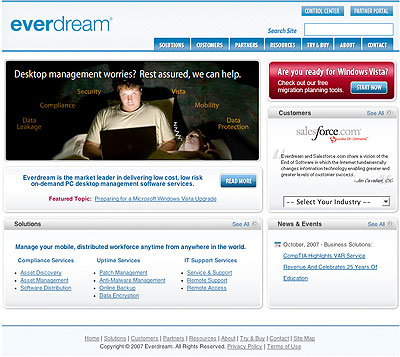 No, the managed services marketplace is not cooling. No matter what those services luddites that remain solely focused on product tell you. Most businesses prefer buying all their technology products and services at a fixed cost from one technology provider. And nobody can do it better than a local provider that is on the ground making sure the business is getting the best technology bang for the budget.
Remember, managed services providers are the owners of the IT budget, forever bringing cost savings or revenue gains with each and every action. There is a reason vendors are slobbering for a piece of the managed services pie. Why do you think Michael Dell ponied up big bucks to buy Everdream and Silverback? Thar's Gold in Them Thar Hills. But only for solution providers that have the local touch, respect and credibility. Do you really want Dell to be the one throat you choke to keep your company up and running?
Email this CRN article