Best share price performance as of Dec. 14, 2007
Email this CRN article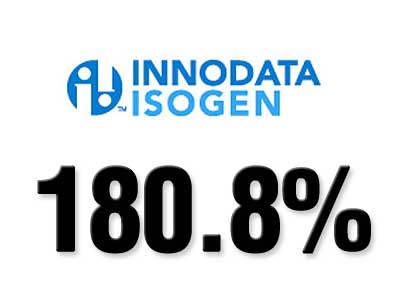 NAME: Innodata Isogen
LOCATION: Hackensack, N.J.
2007 VARBUSINESS 500 RANK: 389
CEO: Jack Abuhoff
TICKER: INOD
STOCK PRICE JAN. 3, 2007:     $2.03
STOCK PRICE DEC. 14, 2007:     $5.70
PCT. CHANGE:     180.8%
SPECIALTY: Content supply chain solutions
FINANCIALS: In mid-November, the company's shares soared to their highest point since early 2005 after posting a profit and steep revenue increase in its third quarter. Innodata Isogen earned $2.1 million, or 8 cents per share, compared to a $2.2 million loss, 9 cents per share, in the year-ago quarter. Sales increased 74 percent in the quarter to $18.1 million and the company expected similar results in the fourth quarter, fueled by strong demand.
Email this CRN article