Email this CRN article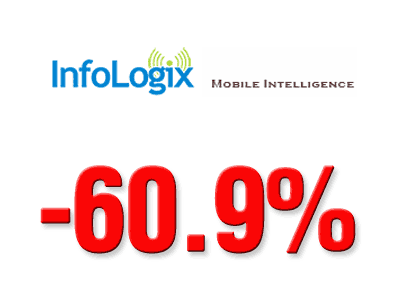 NAME: Infologix
LOCATION: Hatboro, Penn.
2007 VARBusiness 500 RANK: 312
CEO: David T. Gulian
TICKER SYMBOL: IFLG
STOCK PRICE, JAN. 3, 2007: $5.17
STOCK PRICE, DEC. 14, 2007: $2.02
PCT. CHANGE: -60.9%
SPECIALTY: Mobility solutions and professional services used in the implementation, management and deployment of mobile computing technology projects. Primary verticals are healthcare, retail, field force automation, warehouse management, pharmaceutical and transportation logistics.
FINANCIALS: For the third quarter ended Sept. 30, 2007, the company reported total revenue of $20.1 million, an increase of 26 percent as compared to $16.0 million for the comparable period in 2006. The increase in revenue for the comparable periods was due to an increase in sales of mobile and stationary workstations, third party wireless implementations, and managed services, which sales were partially attributable to an increase in the company's sales force. Gross margin increased to 27.6% for the third quarter of 2007 compared with 26.6% for the third quarter of 2006 as the result of an increase in higher margin mobile solutions which include services, warranties and support.
Email this CRN article