Email this CRN article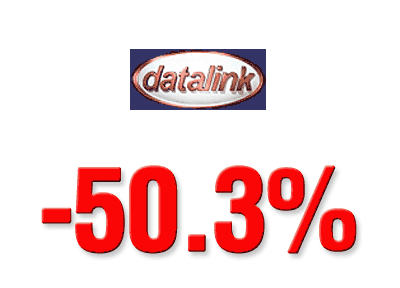 NAME: Datalink
LOCATION: Chanhassen, Minn.
2007 VARBusiness 500 RANK: 180
CEO: Charlie Westling
TICKER SYMBOL: DTLK
STOCK PRICE, JAN. 3, 2007: $7.63
STOCK PRICE, DEC. 14, 2007: $3.79
PCT. CHANGE: -50.3%
SPECIALTY: Storage area networks, network-attached storage, direct-attached storage, IP-based storage and services.
FINANCIALS: Through three fiscal quarters, the company had lost $221,000, or 2 cents per share, compared to a $4.1 million profit, or 38 cents per share, for the same period last year. Sales had increased slightly to $79.6 million from $76.4 million for the same periods.
Email this CRN article