Email this CRN article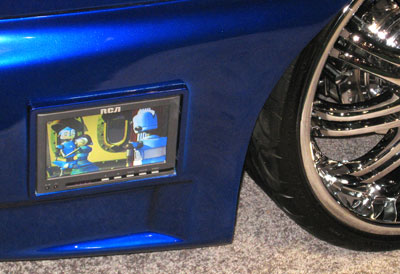 Remember when cars were just for getting from point A to point B? Well Dorothy, we're not in Kansas anymore. In-car technology -- basically everything that's not related to the engine -- is hotter than ever. CRN took a stroll around the show floor, and here's what most impressed us.
Up first -- ok, so we can understand the TVs inside the car thing. But c'mon. A TV outside the car, on the rear bumper? Who's going to watch it, small animals hanging out by the roadside as the car passes by? Roadkill?
Email this CRN article