Email this CRN article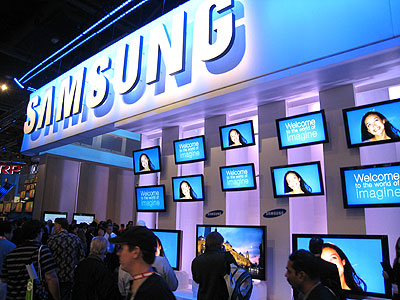 CRN spent hours walking through the vendors' exhibits and being bathed by the colorful glow of some of the most awe-inspiring displays on the planet. Just don't blame us if these scenes make you drain the bank account on a new plasma or LCD HDTV.
For instance, Samsung had one of the largest and most visually arresting displays at CES, and it was nearly impossible for passersby to do anything but gape in wonder at their DLP high definition TVs.
Email this CRN article