Email this CRN article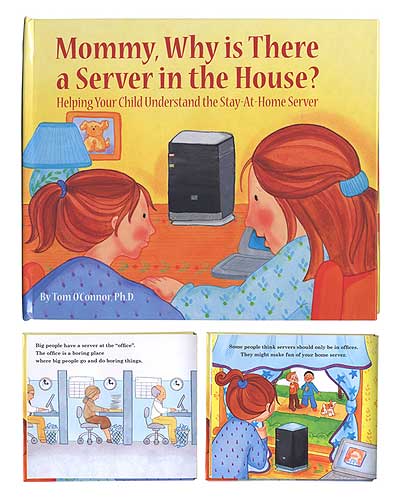 Microsoft broke new marketing ground with 'Mommy, Why is There a Server in the House?' -- a children's book extolling the virtues of Windows Home Server that the company handed out at January's Consumer Electronics Show, and released for sale on Amazon.com. Like 'American Gladiators' or flan, 'Mommy' is both enjoyable and terrifying, so much so that some people can't figure out if they're supposed to love it or hate it.
That's a public relations victory by our lights. And we'd love to see more of this sort of self-deprecating stuff from vendors. Over the next few pages, we offer up some kids' book ideas of our own, to help the marketing teams get started.
Email this CRN article