Email this CRN article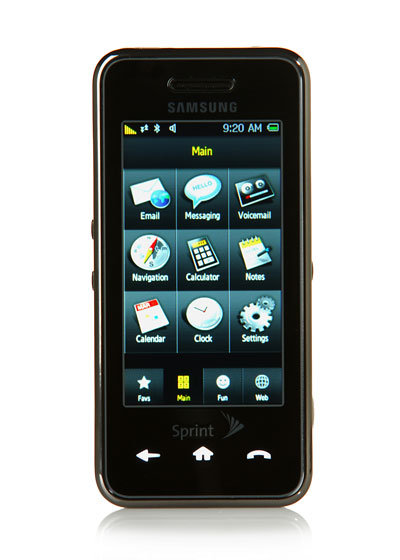 CTIA Wireless has become the be-all end-all show for the latest and greatest in consumer and business mobile devices.
Here are 17 devices from CTIA Wireless 2008 in Las Vegas that will have people not just talking and sending emails, but doing everything from watching TV and listening to music, on their wireless devices.
Sprint took CTIA by storm, unveiling a host of new devices, many of which operate on the carrier's Mobile Broadband network. One handset, the Samsung Instinct (pictured), is a touch-screen device looking to clobber the Apple iPhone with ultra-fast Internet speeds and a lower price tag -- under $300, compared to the iPhone's $399 or $499 depending on storage capabilities.
Email this CRN article