Email this CRN article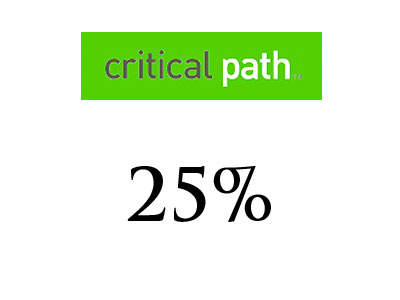 NAME: Critical Path
LOCATION: San Francisco, Calif.
2007 VARBUSINESS 500 RANK: 366
CEO: William McGlashan
TICKER: CPATH
STOCK PRICE JAN. 2, 2008: $0.10
STOCK PRICE MARCH 31, 2008: $0.08
PCT. CHANGE: 25%
SPECIALTY: Messaging software
FINANCIALS: Throughout the past 52 weeks, Critical Path's stock price has dipped 23 percent. The company has completed the sale of certain assets of its SuperNews Usenet access business, including its software, commercial customer base, trade names, to Giganews, Inc., provider of Usenet newsgroup services.
Email this CRN article