Email this CRN article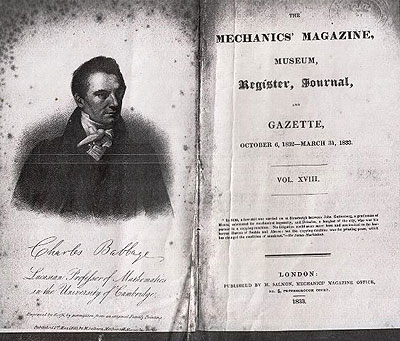 Babbage's Analytical Engine -- again, never built -- marked what Doron Swade calls "the essential transition from calculation to computation -- from the mechanized arithmetic of the Difference Engine to programmable general-purpose computation -- the principles of which he embodied in the designs for the Analytical Engine." Designed to be a punch-card programmed, steam-powered computing behemoth measuring 90 feet long by 30 feet wide, the Analytical Engine possessed 'memory' that could store 1,000 numbers of 50 digits each.
Babbage's separation of the memory, which he called "the store," from the Analytical Engine's "mill," or processor, "foreshadowed [John] von Neumann's scheme that has dominated computer architectures in the electronic era," according to Swade. Indeed, Babbage's Analytical Engine designs "incorporate most of the essential logical features commonly found in a present-day general-purpose digital computer," he notes.
Email this CRN article