Email this CRN article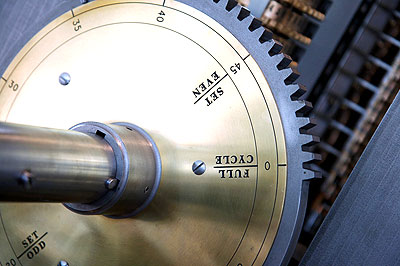 The successful construction of a working engine built from his designs "vindicates Babbage as a designer of extraordinary practical inventiveness," says Swade. "So we can demonstrably say that Babbage was not an impractical dreamer but a designer of the highest caliber." Indeed, it is fairly amazing that Babbage has so often been painted in terms of an understandable failure to realize what proved to be an extraordinarily difficult and ambitious project even in modern times.
This view has become his legacy, despite his accomplishments in a broad scope of endeavors, ranging from pioneering lighthouse signaling to inventing the ophthalmoscope, as well as a host of far-sighted proposals such as the harnessing of tidal power and the placement of the equivalent of "black box" recorders in trains to monitor conditions preceding railway catastrophes.
Email this CRN article