Email this CRN article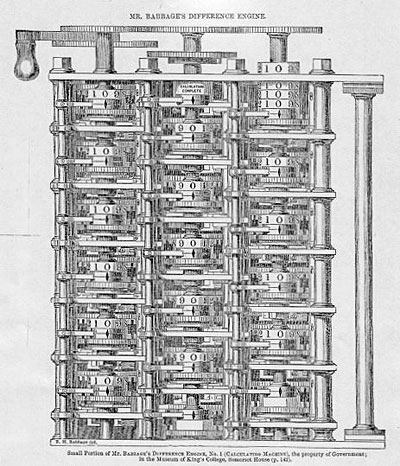 Difference Engine No. 2 was a "simplifying and expediting [of] the mechanical process of the first Difference Engine," wrote Babbage in 1864. The second design achieved similar calculating capacity to the first, but with just 8,000 parts compared to 25,000, and was clearly a better candidate for construction by Doron Swade and his team.
However, another factor played into the decision to build Difference Engine No. 2. Unlike his other designs, Babbage's notes and drawings for his second Difference Engine are virtually complete -- "there is no evidence that any are missing," according to Swade. The set of drawings "consists of 20 main views, several derivative tracings and technical descriptions expressed in Babbage's Mechanical Notation -- an elaborate, idiosyncratic system of signs and symbols that served as an abstract descriptive language he designed as a design aid."
Email this CRN article