Email this CRN article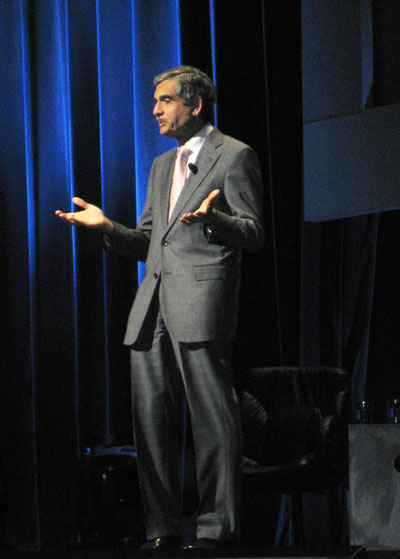 Early this month, IBM held its first annual IBM Partner Leadership Conference in Los Angeles. In a departure from its previous PartnerWorld events, IBM said it brought in about 1,000 C-level executives from its solution provider and technology partners, and promised other more focused events throughout the year for partners' technical and sales staff.
The first keynote speaker was Ravi Marwaha, general manager of IBM global business partners, who called the attendees "an elite group" because previous partner conferences under the PartnerWorld name had 5,000 to 6,000 participants.
About one-third of IBM's revenue came from the company's business partners in 2007, Marwaha said. Business partners accounted for about one-half of IBM's small and midsize business revenue, he said.
Marwaha said IBM wants to lead with partners with three main strategies in the coming year.
The first is growth markets. IBM signed up about 10,000 new business partners in 2007, of which 3,000 were from the BRIC (Brazil, Russia, India, and China) countries. The company also recently started certifying partners for cross-border business. "We want to let our partners pursue overseas business outside their own country's borders," he said.
The second is the new enterprise data center. IBM wants its business partners' help in transforming thousands of them worldwide with more green, efficient infrastructures, and promised to provide the resources to help partners invest in the needed skills and expertise.
The third is the midmarket, where IBM is passing more system and software leads to partners, increasing its lead management capabilities, increasing incentives, investing $100 million in demand and co-marketing, packaging services that can be sold the same way as any product, and making acquisitions.
Marwaha then surprised the audience by

Email this CRN article