Email this CRN article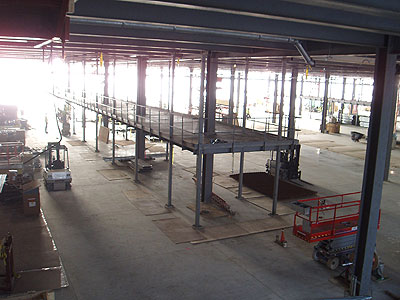 To realize the glittering promise of its Software Plus Services vision, Microsoft is building massive data centers in places like San Antonio, Chicago, and Dublin, Ireland, and plans to stuff them full of hundreds of thousands of servers to beef up its online service delivery capabilities.
Ladies and Gentlemen, this is where the magic will happen, and ChannelWeb takes a peek at the concrete and steel skeletons of Microsoft's Chicago and Dublin data center projects and offers some insight into how the software giant plans to leverage them.
At left: OK, so it doesn't look like much now, but Microsoft's $500 million, 550,000 square foot data center in the Chicago suburb of Northlake, Illinois, will eventually house up to 300,000 servers, a feat made possible by Microsoft's adoption of the 'data center in a box' approach pioneered by Sun Microsystems.
Email this CRN article