Email this CRN article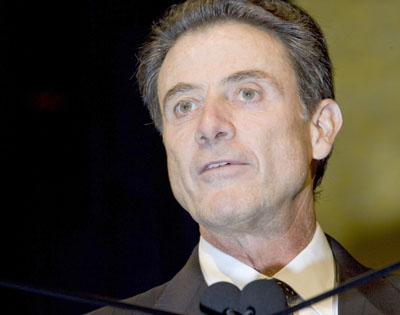 Great teams aren't born, they're convinced. And self-esteem, careful listening and hard work are the key components, according to Rick Pitino. The head basketball coach at the University of Louisville shared his keys to success at Tuesday night's VARBusiness 500 awards.
Rick Pitino, a former head coach of the New York Knicks, Boston Celtics and the Kentucky, Providence and Boston University college basketball teams, gave an inspiring address to several hundred solution providers gathered in the dramatic, seven story tall ballroom of Gotham Hall in New York.
A winner of the NCAA men's basketball championship (with Kentucky, 1996), Pitino is the only men's coach to take three different teams to the Final Four. He advised the VARBusiness 500 audience on ways to build 'team ego' and over-achieve in sports, business and life. Among the tips:
Email this CRN article