Email this CRN article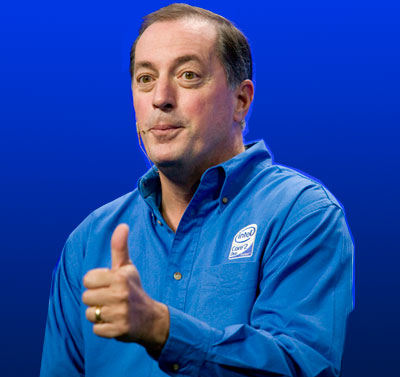 Paul Otellini Would Rather Be A Cannibal
Intel CEO Paul Otellini says his company's focus is shifting from making its processers faster to making them smaller and cheaper. The problem with that strategy, according to some industry watchers, is that the low-end, Intel-powered hardware could eat into sales of higher end products.
However, Otellini says quality will be the determining factor for many folks, and he's not afraid that low-end Intel gear could cannibalize sales of higher end gear.
"If a higher-priced notebook isn't substantially better and doesn't offer more utility, shame on us," Otellini told USA Today recently. "If there's cannibalization, I'd rather be the cannibal than someone else."
Ah, that explains a lot: we were wondering what happened to our missing reporter after that Intel interview.
Email this CRN article