Email this CRN article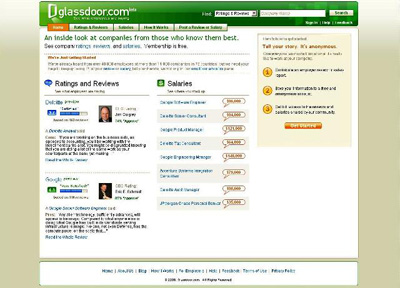 Ever wonder what the employees at top tech vendors really think about their bosses, their work environments and the general direction their companies are taking? GlassDoor.com only launched its beta version Web site in mid-June, but it already boasts some 40,000 anonymous reviews from employees at more than 11,000 companies across a host of business sectors. Employees rate their companies and CEOs by the numbers, but are also encouraged to post pro and con commentary about the firms they work for -- and there are some real doozies.
In the following pages, ChannelWeb pulls out some of the choicest employee ratings and quotes for a sampling of the top IT vendors in the channel. But there's a whole lot more on GlassDoor.com, which also drills down into specific employee ratings of areas like work/life balance, as well as offering an inside look at salary scales inside companies.
You can register at GlassDoor.com for such inside dirt, but you're required to post a review of your own company for access. And you might want to take all of this in with a large grain of salt -- the anonymous nature of the site seems like an open invitation to moles of various stripes.
Email this CRN article