Email this CRN article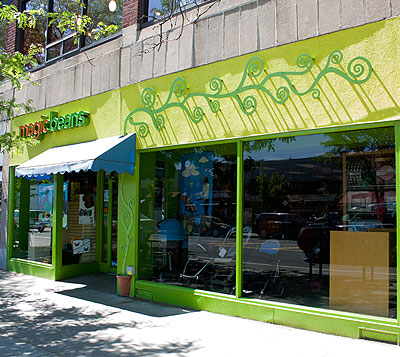 When Sheri and Eli Gurock opened the first branch of Magic Beans in Brookline, Mass., in 2004, they had modest hopes for their store: an outlet for high-end toys and baby gear targeted to modern parents that were willing to spend a bit more for the good stuff.
Sheri and Eli saw explosive growth in their first two years, fueled by a palpable buzz in the Boston area and by Sheri's store- and parenting-related blog called Spilling the Beans, so they opened additional Magic Beans outlets in Hingham, Mass. and Wellesley, Mass. They also have a Dedham, Mass. location set for 2009.
Now, as in then, the Gurocks are all over the place, shuttling between three retail locations, a warehouse, and home (they are new parents). Needing to be in constant contact with each store -- and be available for important calls as if they were physically at any location at any time -- Sheri and Eli chose Avaya's IP Office to meet their rapidly expanding infrastructure needs.
Email this CRN article