Email this CRN article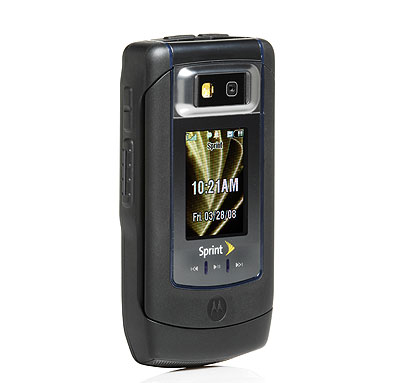 Sprint unleashed four new devices on Tuesday, two of which add to its roster of Nextel Direct Connect handsets -- the Motorola Renegade V950 and Motorola i365 -- and meet military specifications for ruggedness. The other two are billed as affordable multimedia devices designed to boost productivity.
First up is the Motorola Renegade V950 (pictured), an ultra-rugged handset that the carrier adds to its portfolio of Nextel Direct Connect devices. According to Sprint, the Renegade V950 is built to military specifications for dust, shock, vibration and blowing rain, while tying in Nextel push-to-talk services and Sprint Mobile Broadband.
The clamshell device measures 4.1 inches by 2.1 inches by 0.66 inches and weighs 4.16 ounces. The device is a digital dual-band, operating on 1900 MHz and 800 MHz. The display screen measures 2.2 inches and has 240 by 320 pixels.
The Nextel Direct Connect features offer instant, one-to-one push-to-talk to other Direct Connect subscribers, along with Group Connect, which lets users communicate and coordinate with up to 20 other subscribers all at once, or TeamDC, which lets users communicate with up to 34 users at once. The Call Alert feature lets users send a repeating alert view text to other subscribers to let them know a user is trying to reach them. Users can also use a single number option for both cellular calls and Direct Connect communications and DC permissions let users block or allow incoming push-to-talk and call alerts from select users.
Email this CRN article