Email this CRN article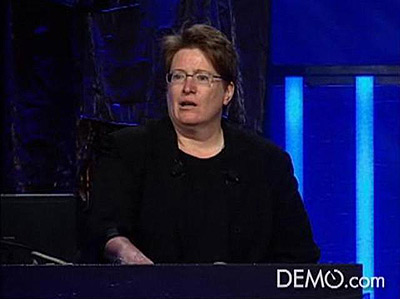 Demo Conference executive producer Chris Shipley kicks off Demofall 08 in San Diego. The most recent edition of Demo ran from Sept. 7-9 and featured 72 companies, each presenting their new technology products and services in the six-minute demos that are the lifeblood of the conference.
In her keynote, Shipley spoke at length about "the Web 2.0 cycle," opining that the current notoriety-driven "Social Web" period will soon to come to an end, giving way to a new cycle she dubbed "the Distributed Web" that will bring well-known but non-mainstream social networking innovations developed in the Social Web stage to a mass market, with an attendant revenue explosion.
In the following pages, ChannelWeb looks at some of the most interesting companies showcasing new products and services at Demofall.
Email this CRN article