Email this CRN article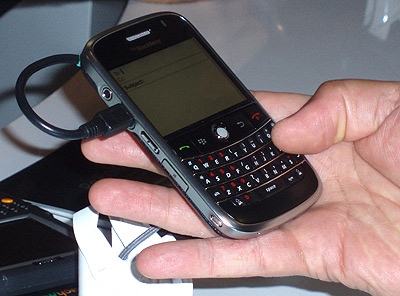 Working together with the Mobile Business Expo, Interop New York 2008 offered a glimpse at a host of hot solutions enterprises are turning to for their mobility needs. Here we look at nine mobile solutions that had the show floor a buzz.
BlackBerry Or Bust
BlackBerry-maker Research In Motion (RIM) detailed its Mobile Voice solutions, which tie together desk phone and smartphone functionality, giving users one contact number and one voicemail box whether in the office or on the go. The solutions also give IT fewer management headaches.
And while integration with the corporate PBX was BlackBerry's key message, users flocked to the booth to play with the latest smart phones, including the new BlackBerry Pearl Flip 8220 and the soon-to-be-released BlackBerry Bold (shown here).
Email this CRN article