Email this CRN article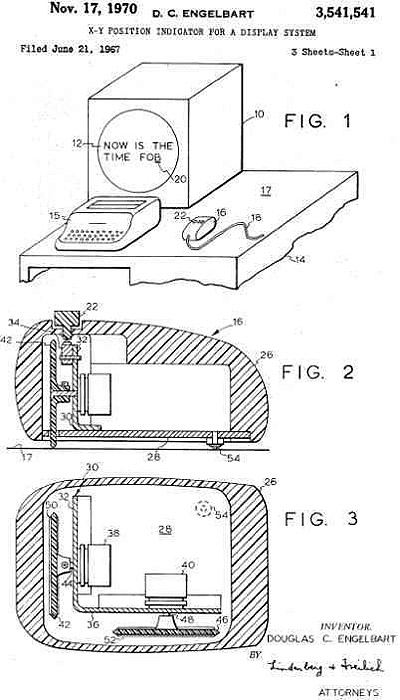 Although he applied for a patent in 1967, it wasn't until two years later that the mouse was patented. Here is Engelbart's diagram for "X-Y Position For A Display System."
Unfortunately, Engelbart never saw a dime from his designs; his patent ran out before it started being used. The mice were first employed by a research and development group known as PARC (Palo Alto Research Center), formerly Xerox PARC, a division of Xerox.
"SRI patented it, but they really had no idea of its value," Engelbart said in an interview with Andrew Maisel on the Web site, SuperKids. "Some years later, I learned that they had licensed it to Apple for something like $40,000."
Engelbart, 83, lives with his wife in the U.K. and despite his achievements, remains humble.
"The mouse was just a tiny piece of a much larger project, aimed at augmenting human intellect," he told Maisel. "I have always believed that the complexity of the problems facing mankind is growing faster than our ability to solve them. Therefore, finding ways to augment our intellect would seem to be both a necessary and a desirable goal. At the time of the invention of the mouse, I had already been exploring possible ways for people to increase their capability to solve complex problems for more than a dozen years."
Email this CRN article