Email this CRN article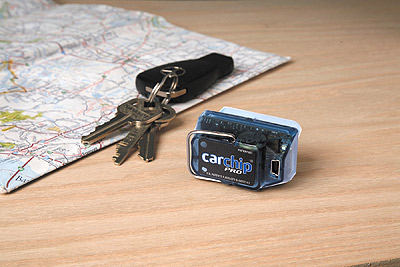 CES is known as the breeding ground for all things electronic. From the bold and bizarre to the shocking and necessary, manufacturers hock their wares in hopes of unveiling the next big technological feat. With hundreds upon hundreds of vendors making the trek to Las Vegas this week for CES 2009, we thought we'd shed some light on 25 products you shouldn't let slip through the cracks.
Read Your Car's Mind
Vehicle-related technology is always hot at CES and this year is no different.
Ever want to keep tabs on what your car is doing or how it's running? The CarChip Pro is sort of like a "black box" for your automobile.
About the size of a key fob, CarChip Pro helps you keep track of your vehicle and how you or others are driving it. It's easy to install, just plug it in, drive and download the information.
The CarChip Pro can store up to 300 hours of trip details, with new data recording over old information; it offers trip details including date, time, distance traveled and speed; it logs up to 4 of 23 engine parameters; provides individual graphs and summary reports; and records and illustrates extreme accelerating and braking. The device also lets users set thresholds with audible alarms for speed, acceleration and braking; features an automatic accident log with the last 20 seconds of data before impact; assigns trips as business, commute or personal; calculates gas mileage; views and resets engine diagnostics; and tests for preliminary emissions status.
Email this CRN article