Email this CRN article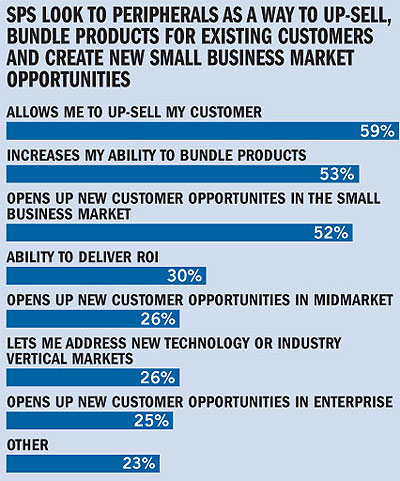 When asked what they viewed as the three greatest growth opportunities for their peripherals business, 59 percent of solution providers indicated the ability to upsell their customers and 53 percent indicated that peripherals increased their ability to bundle products. The bottom line? Pushing boxes alone isn't going to grow business -- fitting peripherals as pieces of an overall solutions is.
"It's difficult to get rich selling racks," said Datec's Smith, by way of example. "But if you understand racks and are willing to tell a story about them, then they can become a reasonably important part of a cost-effective solution."
Email this CRN article