Email this CRN article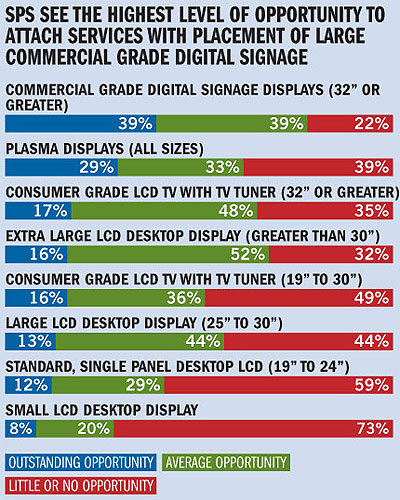 Solution providers said the highest level of opportunity to attach services for displays and monitors was with commercial-grade digital signage, sized 32 inches or greater.
"It takes a lot of commitment to get into the signage industry," said Andy Teoh, product manager for digital signage at DT Research. "You need to have the skill sets in networking and skill sets in audio/visual. LCD prices will continue to fall and be affordable. As long as [vendors] have a good VAR program in the space, [they'll] be strong when the economy starts to look up."
Email this CRN article