Email this CRN article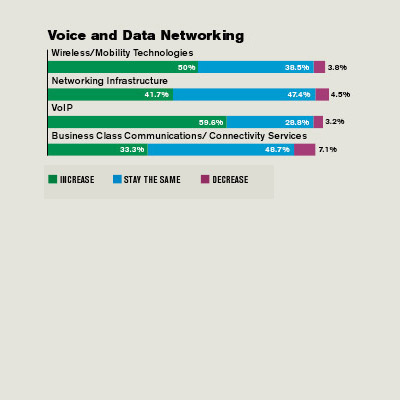 Voice-over-IP is shaping up to be a strong opportunity for VARs next year as nearly 60 percent of respondents expect to increase their sales focus in that area. Wireless/mobility technologies and networking infrastructure also posted strong showings.
Not shown, 65 percent of VARs expect their sales to increase in voice and data networking in 2010, up from 54 percent this year. Also, the average increase is expected to be 7.6 percent next year, up from 4.8 percent this year.
Email this CRN article