Email this CRN article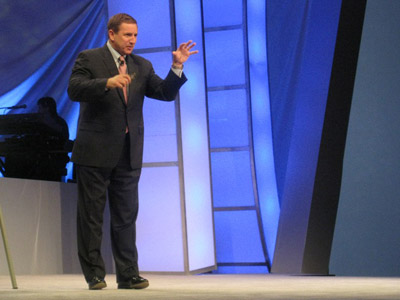 5. CEO Keynote
CISCO: John Chambers was his usual charming and partner-centric self, and took pains to address Cisco supply chain issues. But some partners said they could have used less talk about why the company is such a powerhouse and more re-motivating of VARs to sell Cisco.
HP: Mark Hurd fired up partners with wit, an answer for every question and a simple message -- get in front of more customers, attack Cisco on margins in networking, and market share will come naturally.
VERDICT: Hurd came to win, Chambers seemed his usual self.
EDGE: HP
Email this CRN article