Email this CRN article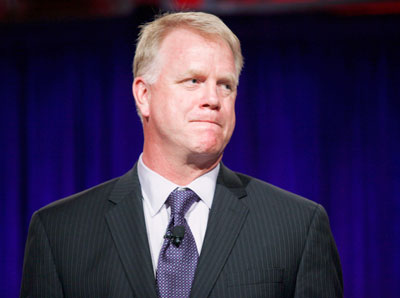 Esiason nevertheless won the NFL MVP award for the 1988 season. While he was at the MVP awards ceremony, Esiason found himself moved during sporstwriter Frank Deford's description of the loss of his daughter to Cystic Fibrosis.
"Suddenly the MVP didn't mean as much to me." Esiason explained. He spoke to Deford and subsequently became involved with supporting the Cystic Fibrosis Foundation.
It was therefore tragically ironic when, four years later, Esiason would find himself "hit with a sledgehammer" with the news that his own two-year-old son, Gunnar, had been diagnosed with Cystic Fibrosis. Esiason became committed to finding a cure, and his Boomer Esiason Foundation has raised over $80 million to date for Cystic Fibrosis research and family support.
Email this CRN article