Email this CRN article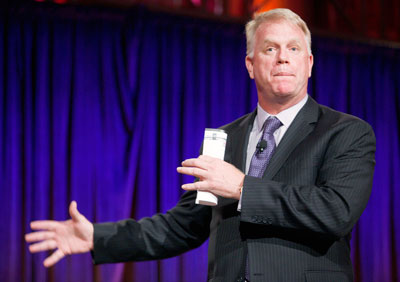 Addressing his solution provider audience, Esiason turned to lessons he's learned in business, broadcasting and sports. In the technology business, "Not everybody is going to be the HP, the Samsung, the Microsoft. There's going to be somebody that loses. Don't let it be you."
The key questions becomes "How much do you care about what you're doing? Do you believe in yourself? On the field, I always thought we could win," Esiason declared.
"People want to be challenged," he stated, "Though sometimes I challenge my employees like my coaches used to challenge me: Do it or you're fired!," he (sort-of) joked.
Email this CRN article