Email this CRN article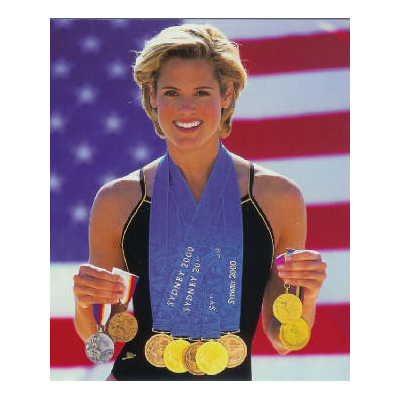 Dara Torres, Olympic Medalist
"Dara Torres has been a role model for me even before I entered in to high school. As a competitive swimmer myself, Dara impressed me both in and out of the pool. Her work ethic and "superwoman" swimming talent always brought gold medals, even at age 17, when she won her first. Since her first gold medal in 1984 she has accumulated nine Olympic medals with her last being at the age of 41 in Beijing. Dara is the first American to compete in five Olympic Games and the oldest to qualify for the games at age 41.
The amazing part about Dara's story is that she was not only able to focus on her swimming career, but she also succeeded in a professional career as well as being a mother. She was able to juggle her vigorous swimming and professional schedule while raising her daughter.
As I follow Dara Torres' life, it continues to provide me with inspiration to follow my dreams and overcome any obstacles that may be in front of me."
-- Ashley Graham Flaska, VP marketing, NEC Display Solutions

Email this CRN article