Email this CRN article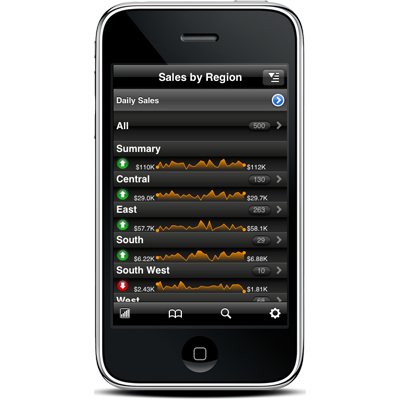 Tech Sector: Software

Key Product:
Roambi
The Lowdown: As mobile devices proliferate, demand is growing for ways to link those devices to corporate IT systems so managers, sales representatives and information workers can be productive outside the office.
MeLLmo, founded in 2008, has developed the Roambi graphics and visualization application that interactively accesses data in a range of systems, including business intelligence systems such as SAP Business Objects, Crystal Reports, IBM Cognos and Microsoft Reporting Services; applications like Salesforce.com CRM; and Excel.
Roambi doesn't just provide static reports. The Roambi server takes data from those systems and turns it into interactive visualizations and delivers them to the Roambi app on an iPhone or iPad.

Email this CRN article