Email this CRN article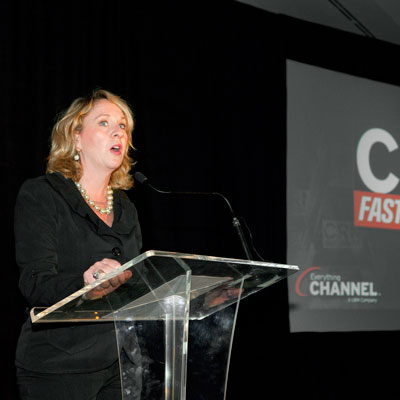 Optimistic Outlook
"Tonight we are honoring the best and the brightest of the channel, companies that figured out a way to beat this recession and invest in technologies and practices that have enabled them to grow ... and grow quite significantly," said Kelley Damore, vice president and editorial director of Everything Channel, in presenting the awards.
"The average two-year revenue growth for the Fast Growth 100 was 110 percent with the average revenue at $120.8 million," Damore said. "Collectively, the Fast Growth 100 brought in $12 billion in sales in 2009 compared to $7 billion in 2007.
"And there is still more good news: 93 percent of the Fast Growth 100 expect the next 12 months to be better than the last 12 months and will use the economy to their advantage to help their customers meet these challenging times."
Email this CRN article