Email this CRN article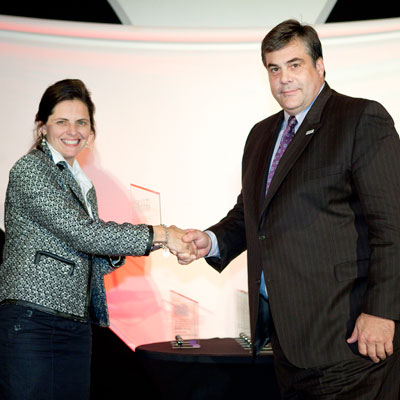 Fastest Growing Company With Revenue Between $100 Million And $250 Million
Vienna, Va.-based MicroTech, #1 on this year's Fast Growth 100 list, had two-year growth of 1,400 percent and was the fastest growing solution provider with revenue between $100 million and $250 million. COO Steve Truitt Dean accepted the award from Bosavage.
"Government contracting is hot these days and this company is at the top of that market segment," Bosavage said of MicroTech. "Despite a declining economy, this business services provider has seen increased demand for its solutions.
"In the past year, the company achieved several quality benchmarks and acknowledgements. It continues to focus on staff development through training, team building and other management development activities. In addition, it invests in infrastructure, process and corporate capabilities. Through that commitment to quality, this company has reached an elite quality management systems level that has only been attained by 24 other businesses in the United States."
Email this CRN article