Email this CRN article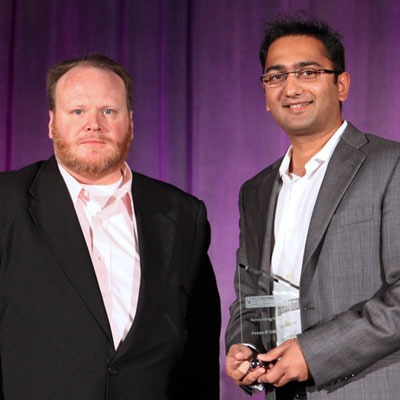 Networking Voice: Avaya
The IP Office from Avaya, Basking Ridge, N.J., won the Tech Innovator Award because of the VoIP-based telephone solution's easy administration and tight integration with IBM Lotus Notes and Microsoft's Outlook and Communicator, Moltzen said.
"This product can let users control office communications via an IP phone, cell phone or laptop, and offers capabilities for all types of workers whether it be an office worker, mobile worker, telecommuting worker, receptionist, or customer service/call center employee," he said.
This year's winner for Networking Voice is Avaya and IP Office.
Jayesh Govindarajan, senior director for Avaya, accepted his company's award.
Runner up in the category was 3CX, which Moltzen said offers a versatile Windows-based PBX that is fertile ground for solution providers.

Email this CRN article