Email this CRN article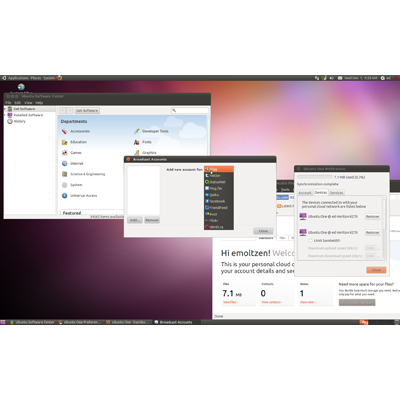 Open Source: Ubuntu 10.10 maverick meerkat
Running the latest release from the Ubuntu community this year was like going down a checklist of key functionalities: Cloud computing? With Ubuntu One, which is integrated with version 10.10 of the Linux OS, its possible to establish a hosted storage account as well as buy and store music. Its dead simple to get going, free to get started and provides a path toward greater quantities of storage for a fee. Check.
Social networking? Included in Ubuntu 10.10 is a Broadcast Accounts option that allows single-interface management of Twitter, Facebook, Buzz, Status.net and more social networking accounts and provides it as a quick, navigational option for power social networking users. Check.
Fast boot time? Canonical, the parent organization for the Ubuntu Community, has made instant on an important goal for the free OS. With Ubuntu 10.10, systems built onto an industry-standard PC with a hard disk drive for booting can boot-to-ready in less than 15 seconds, or about half the time of Windows 7 on the same machine and certainly much faster than Windows XP.

Email this CRN article