Email this CRN article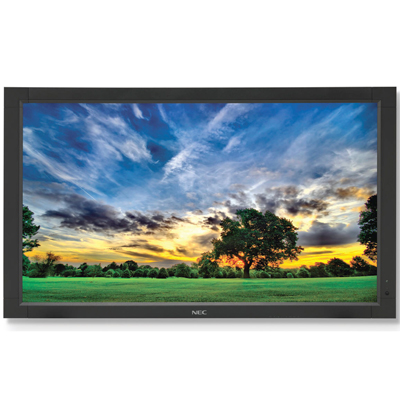 Display/Signage: NEC S521 52-inch Display
NEC Display Solutions of Americas S521 adds a 52-inch model to its line of LCD monitors aimed at always-on applications.
The S-series also includes 40- and 46-inch models. Its designed to handle numerous input scenarios and includes features to extend component life and simplify remote control and maintenance. Street pricing for the S521 starts at $2,699.
The on-screen display controls numerous settings, including border color; OSD transparency, location and orientation; and the selection of which screen to display the OSD when two or more screens are tiled. As many as 100 monitors can be tiled in a 10 x 10 arrayall controlled from a single OSD. One or many S-series monitors also can be controlled via RS-232 or Ethernet port, both included. Other input ports include VGA, DVI, HDMI, DisplayPort, S-Video, RGB (BNC), DVD-HD component, composite and three for stereo audio.
Digital signage networks have been sprouting up for years, but unless they can reach a certain threshold, operators have had trouble signing large advertisers. The NEC S521 puts together all of the pieces that a VAR can use to deliver an incredibly valuable digital signage solutioneither as part of a tiled solution or even as a stand-alone.

Email this CRN article