Email this CRN article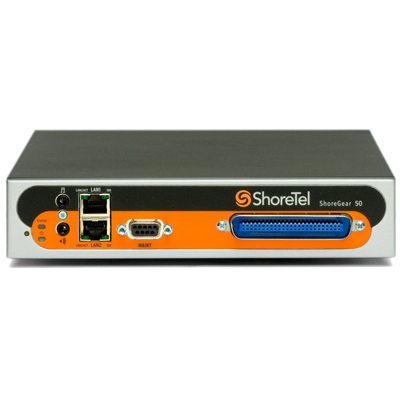 VoIP: ShoreTel ShoreGear-50
This year, the CRN Test Center examined a number of stellar entries into the VoIP arena from a number of solid and reliable vendors. But at the end of the year, looking back, the ShoreTel ShoreGear-50 gets our nod for VoIP Product of the Year.
By separating call control from the user directory, ShoreTel differs from most telecom providers, which deploy all functions in a central unit. According to the company, this simplifies and lowers the cost of expansion and eliminates any single point of call control failure.
Its ShoreWare Director management software handles all system administration and is accessed through a browser. This easily navigable software made quick work of the initial setup and made additional features easy to find and configure. Excellent client desktop software is loaded by pointing a browser to the server. There, too, is full Outlook integration, chat, call transfer with text notes, peer presence information and unified messaging capabilities.
The ShoreGear-50 lists for $1,999 and can handle as many as 50 IP phones plus two analog extensions and four loop-start trunks. ShoreTel IP phones range in price from $200 to $599. For its low price, integration with Microsoft solutions and flexible deployment and administration, the CRN Test Center places it squarely on our list.

Email this CRN article