Email this CRN article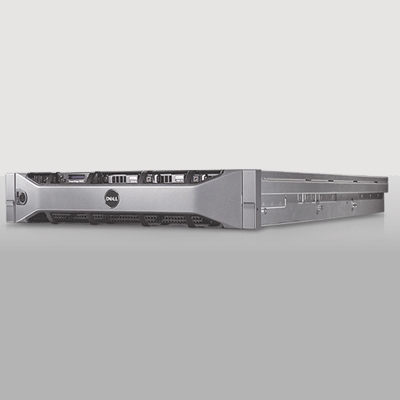 Server: Dell PowerEdge R815
The PowerEdge R815 is a four-socket server that scales up to 48 processing cores and up to 32 DIMMs. It can be configured with 1-GB, 2-GB, 4-GB and 8-GB DIMMs for a total memory capacity of up to 256 GB.
In addition, the new server can be configured with up to six 2.5-inch hot-swappable SAS, SATA or SSDs for a maximum internal storage capacity of up to 3.0 TB.
It also includes a sliding ReadyRails mounting interface for four-post racks, a static ReadyRails mounting interface for four-post and two-post racks, and optional support for a cable management arm.
What does all that add up to? Support for massive virtualization. With minimal fanfare, Dell over the summer unveiled the PowerEdge R815, a 48-core 2U server touting four Opteron processors (with 12 cores each) and another four Gigabit Ethernet adapters to service them.
Benchmark performance delivered by the new Dell server was impressive, rivaling that of a specialty system evaluated recently by the CRN Test Center that was engineered from the ground up for maximum I/Os per second.
Where the R815 really excelled was in transaction processing. To gauge I/O transactions and transfer rates (MBps), testers used Intels IOmeter and 100 percent random reads of 4-KB blocks. When operating on the R815 itself, IOmeter reported a respectable 9,957 I/Os per second and a transfer rate of 37.5 MBps. The unit did almost as well with sequential writes, delivering a peak of about 9,080 I/Os per second and 35.5 MBps.

Email this CRN article