Email this CRN article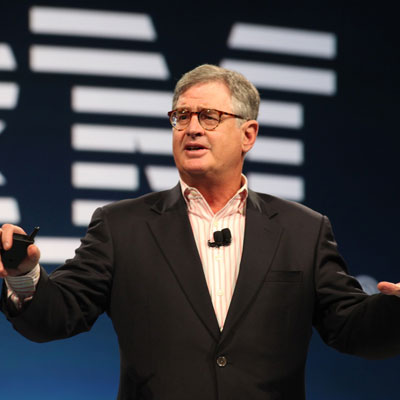 The World (And IT Market) According to Sam
Palmisano identified what he described as three macro trends impacting IT: The increasingly integrated worldwide economy, businesses' increased need for highly integrated IT infrastructure, and the evolution away from the PC as the center of IT.
IBM today is well positioned for these changes thanks to decisions made as far back as 2002 when Palmisano became CEO, he said. Selling off IBM's PC operations in 2005 was "an easy one," he said. Less so was investing millions of dollars to develop integration technology that would in time become known as cloud computing.
"In 2002 we weren't clever enough to call it 'the cloud,'" Palmisano said. "We're not that good. We're from the East Coast of the United States. We're boring people. We describe things in engineering, factual terms."
Email this CRN article