Email this CRN article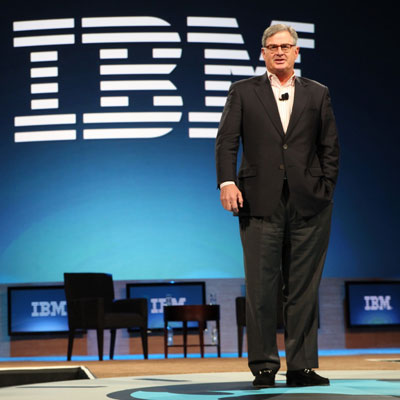 IBM's Targeted Growth Markets
IBM has zeroed in on four growth areas: Fast-growing IT markets in developing countries, business analytics, cloud computing and what IBM calls "smarter planet."
Growth markets include Brazil, Russia, India, China and another 20 or so countries where IBM sales outperform the rest of the world by at least 10 percent. They already account for between 15 and 20 percent of IBM sales and will reach 25 percent in the near future, Palmisano said.
Cloud computing is much more than updated IT infrastructure ("not just Intel processors with VMware," he said). It's IT optimized for specific workloads, wherever those computing resources may be. Smarter planet means bringing computing power and embedded intelligence to everything from health care, to traffic control and municipal water systems, to supply chain management.
And next-generation analytics is allowing organizations to analyze data in real-time. "This is huge, ladies and gentlemen," Palmisano said with emphasis. "Don't underestimate this. This is huge."
Email this CRN article