Email this CRN article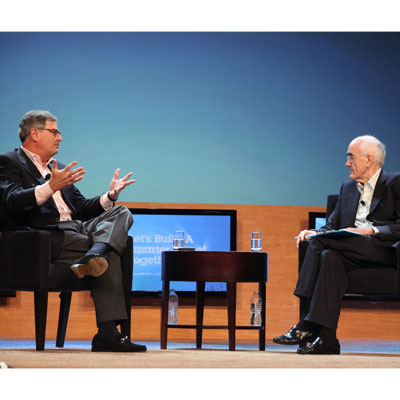 The IBM Ecosystem
Burke asked Palmisano how IBM helps its partners navigate the fast-changing IT industry. "I think the best way they can do that is to become part of our ecosystem," Palmisano said.
The CEO, for example, said channel partners should work closely with IBM's development labs, which he said have shifted from basic research to more emphasis on developing IT as part of leading-edge customer IT projects. By joining such projects Palmisano said solution providers develop the kinds of skills needed for the growth areas he outlined earlier.
He also encouraged partners to become better acquainted with IBM's product lines, including the 116 software companies IBM has acquired. "Do you know them all?" he said, almost tauntingly. "They represent great opportunities."
Email this CRN article