Email this CRN article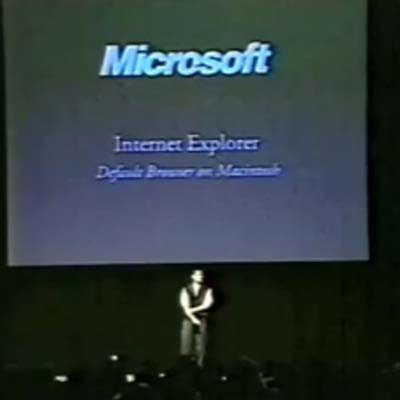 Burying The Hatchet
Apple and archrival Microsoft shocked the industry in 1997 when they formed an alliance, including a $150 million investment by Microsoft in the financially struggling Apple. Microsoft also promised to develop versions of Office and Internet Explorer for the Mac.
The deal was disclosed during a Jobs keynote at Macworld in Boston in 1997, which included a surprise video appearance by Microsoft CEO Bill Gates.
Also in 1997, CRN inducted Jobs into the Industry Hall of Fame.
Email this CRN article