Email this CRN article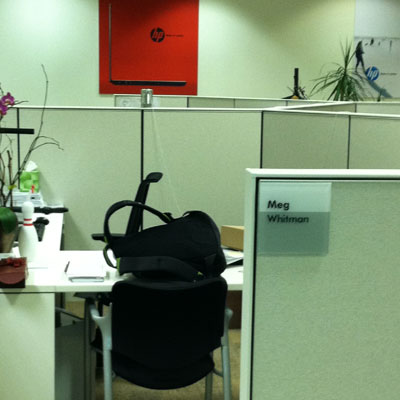 Have you made any symbolic changes at HP so far?
We decided to move out of our executive suite. I thought it was too 'Old World,' and it didn't make for teamwork. I could sit in that executive suite all day and not see [HP CFO] Cathie Lesjak, who sits right next to me, all day. How does that work?
So I said, 'OK, we're going to do a more open-seating framework,' and you can see the teamwork already. The conversations over the cubicle are the conversations that really matter. If we're going to succeed, we're going to have to be a team at the executive level, senior leaders, employees, partners and customers.
We've also eliminated the executive parking lot. It used to have commando fence with barbed wire on it. We took all of that down, and now everyone can park in that area. And when our executive briefing center is done, we'll just go in through the front door like everyone else.
Email this CRN article