Email this CRN article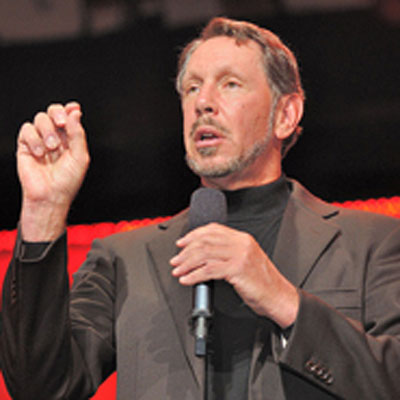 You have a reputation as someone who builds bridges and consensus. Does HP plan to reach out to Oracle and patch up that relationship?
Historically, the HP-Oracle relationship was one of the great software-hardware partnerships in the industry [pictured, Oracle CEO Larry Ellison]. We used to be on stage with them at Oracle World demonstrating their software on our hardware, and vice versa. Obviously the relationship is strained at the moment.
Listen, I would love to get this behind us. That's one of the benefits of being the new CEO -- I wasn't party to all of this, and so I would love to get this behind us. But obviously we've got to protect the legal rights of this company. They obviously feel the same.
So we're in a series of legal tussles with them around the world. I hope these can be resolved without going all the way to trial, but we'll see.
Email this CRN article