Email this CRN article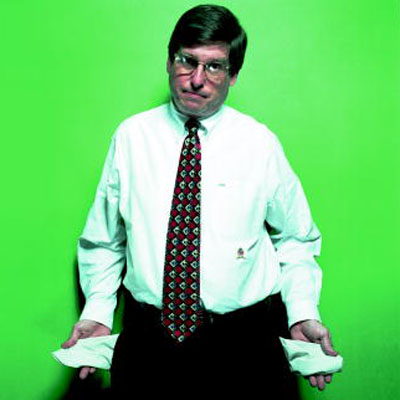 2000: Mike Semel, President, Chemung Computer, Elmira Heights, N.Y.
THEN: It wasn't long after Y2K that businesses stopped spending on IT, which in turn caused VARs to struggle and made it difficult to find credit. Mike Semel, then president of Chemung Computer, an Elmira Heights, N.Y.-based VAR, appeared on our Nov. 17, 2000, cover with empty pockets, symbolizing the channel's challenges to find financing.
"It's not harder to finance deals, but it is more expensive," said Semel in 2000. "What's really frustrating is the amount of fees that have been added. On paper, it looks like a good deal with the interest rate. But there are so many transaction fees that it cuts into profit."

Email this CRN article