Email this CRN article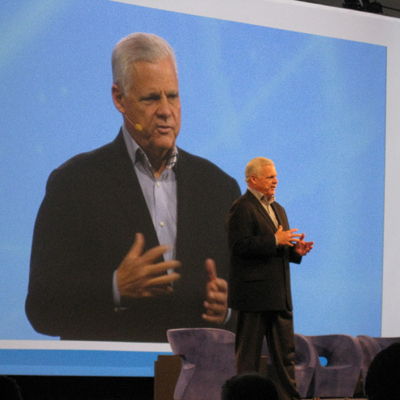 What Are The Implications Of The Lenovo-EMC Partnership?
EMC, a leading storage hardware company, is partnering with Chinese PC maker Lenovo in a deal that aims to boost the adoption of Lenovo's enterprise servers and help EMC gain a share in the Chinese market. The partnership also splits ownership of EMC's lomega division, in which Lenovo will be contributing money to lomega's production of external hard drives and other IT products.
Through its partnership with Lenovo, EMC will increase its presence in China and other parts of the world, according to Joe Tucci (left), chairman and CEO of EMC.
Lenovo sees the partnership as a way to move its R&D efforts beyond server and PC products, into what it calls the "PC-plus era." The fact that Lenovo will now act as EMC's overseas reseller could also change the international game of competition between U.S. tech giants seeking a piece of the worldwide market, giving EMC an inside edge in China.

Email this CRN article