Email this CRN article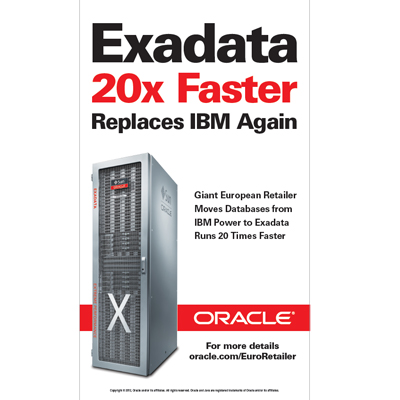 How Far Will Oracle Go To Compete With IBM's Hardware?
Since acquiring Sun Microsystems in early 2010, Oracle has shown increasing interest in rival IBM's hardware platforms. Oracle's hardware revenue dropped 16 percent in its April quarter, however. In an effort to reverse the decline in hardware sales, Oracle has been focusing on selling its larger systems -- namely its Exadata Database Machines.
Earlier this month IBM challenged Oracle's new Exadata advertisements in the Wall Street Journal, charging that Oracle's "20x faster" claim was misleading because it only referred to two functions and one IBM Power System. Oracle plans to appeal the National Advertising Division's (NAD) decision to "permanently discontinue" the ads.

Email this CRN article